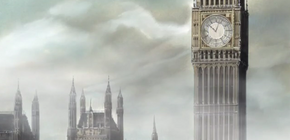 London is the fundamental setting in which the root of conflicts and peculiar events frequently take place, such as the Jack the Ripper incident.
Overview
London is the capital city of England and the United Kingdom and the largest metropolitan area in the country. Located near the River Thames, it is a global city that prominently thrives in arts, commerce, education, entertainment, fashion, finance, healthcare, media, professional services, research and development, and tourism and transport.[1]
Season
May through August, when the weather is at its best, is known as the "Season," and aristocrats leave their manors to their London townhouses in order to attend social events.[2]
Locations
East End
The East End is a dark area in London, plagued by poverty and crime. It is the designated place where people involved with the multinational underworld gather.[3]
Funeral Parlor
The funeral parlor is a business owned by Undertaker. It provides burial and funeral services for the deceased and their families.
Funtom Music Hall
The Funtom Music Hall is a newly erected venue operated by Funtom Corporation. It is situated directly across from Sphere Music Hall, its competitor, in London.
Karnstein Hospital
Karnstein Hospital is a medical facility that specialises in illegal human experimentation.[4]
London Townhouse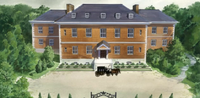 The London townhouse belongs to the Phantomhive family. It is only used by members of the Phantomhive family during the Season or when they have to investigate a case in London, such as the Jack the Ripper and Sphere Music Hall Gatherings cases.
The security of the townhouse is dubious since Angelina Dalles, Grell Sutcliff, and Lau were able to trespass the townhouse in search for tea.[5]
In December 1888, when it becomes apparent that Soma Asman Kadar and Agni have no intentions of leaving England to return to India, Ciel Phantomhive puts them in charge of managing his townhouse.[6]
Sphere Music Hall
The Sphere Music Hall is a popular venue that hosts a social gathering every Saturday night at eight o'clock in London. Its competitor is Funtom Music Hall.[7] In November 1889, the Penny Illustrated Paper reports on Sphere Music Hall's illicit activities. Since then, the music hall has ceased operations.[8]
Royal London Hospital
The Royal London Hospital is a medical facility that provides district general hospital services for the city of London.[9]
Weston College
Weston College, Britain's finest all-boys public school, is located in London, near River Thames.[10]
Trivia
Anime
In the first season of the anime, Drossel Keinz's store, the Angel's Wing Antiques, is also located in London. It is a puppet store that Drossel runs for his master, the Earl of Mandalay. There, apart from small dolls, other little knick-knacks can be purchased.[11]
Community content is available under
CC-BY-SA
unless otherwise noted.